Belgrade Guide
A must-see city with a long history and delicious foods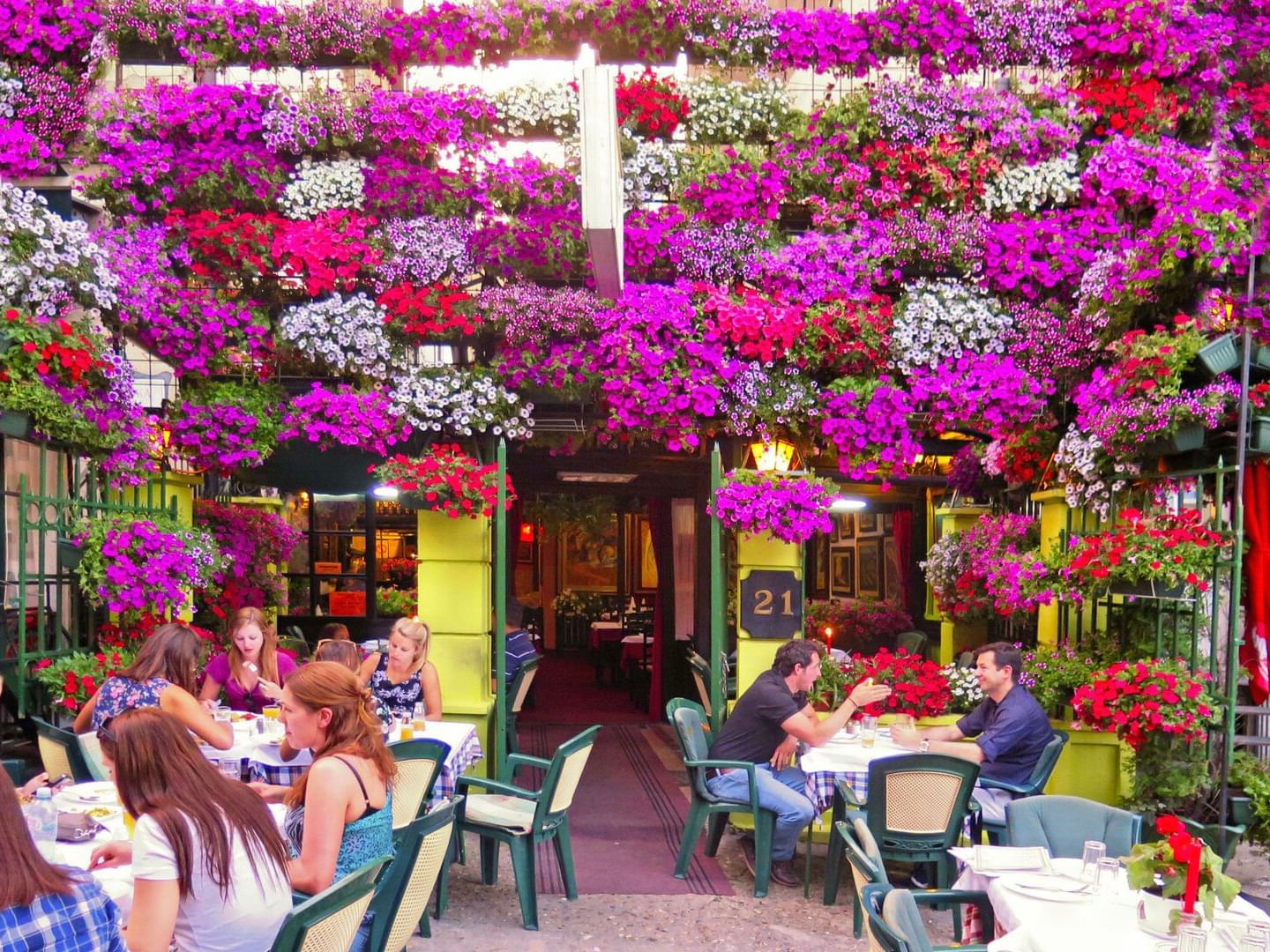 Skardalija
One of the most popular streets in Belgrade represents an urban and bohemian street with a selection of National restaurants called Kafana. You will for sure hear the sentence if you haven't seen Skadarlija you haven't been in Belgrade. Each Kafana in Skadarlija is unique by design and food but all of them will offer you one thing that is the same – national music, fun and the best time!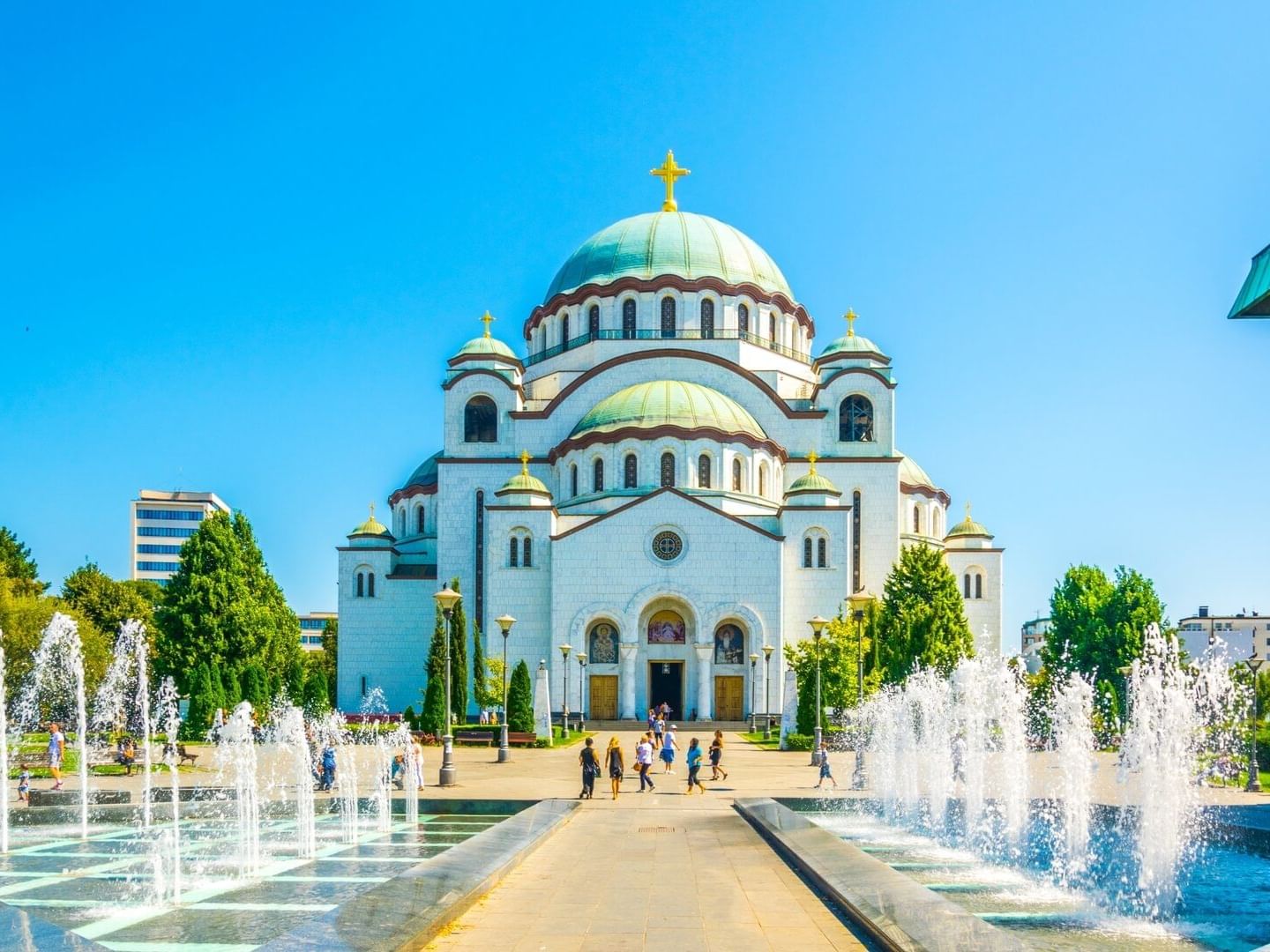 Saint Sava Temple 
Located just 2 minutes on foot from the hotel, Saint Sava temple is known by being one of the largest orthodox temples in the world. Interesting fact is that the temple can be seen from all city districts and points of Belgrade. Its dome is 4.000 tones heavy and over 40 meters high. This temple truly represents the spiritual symbol of Belgrade.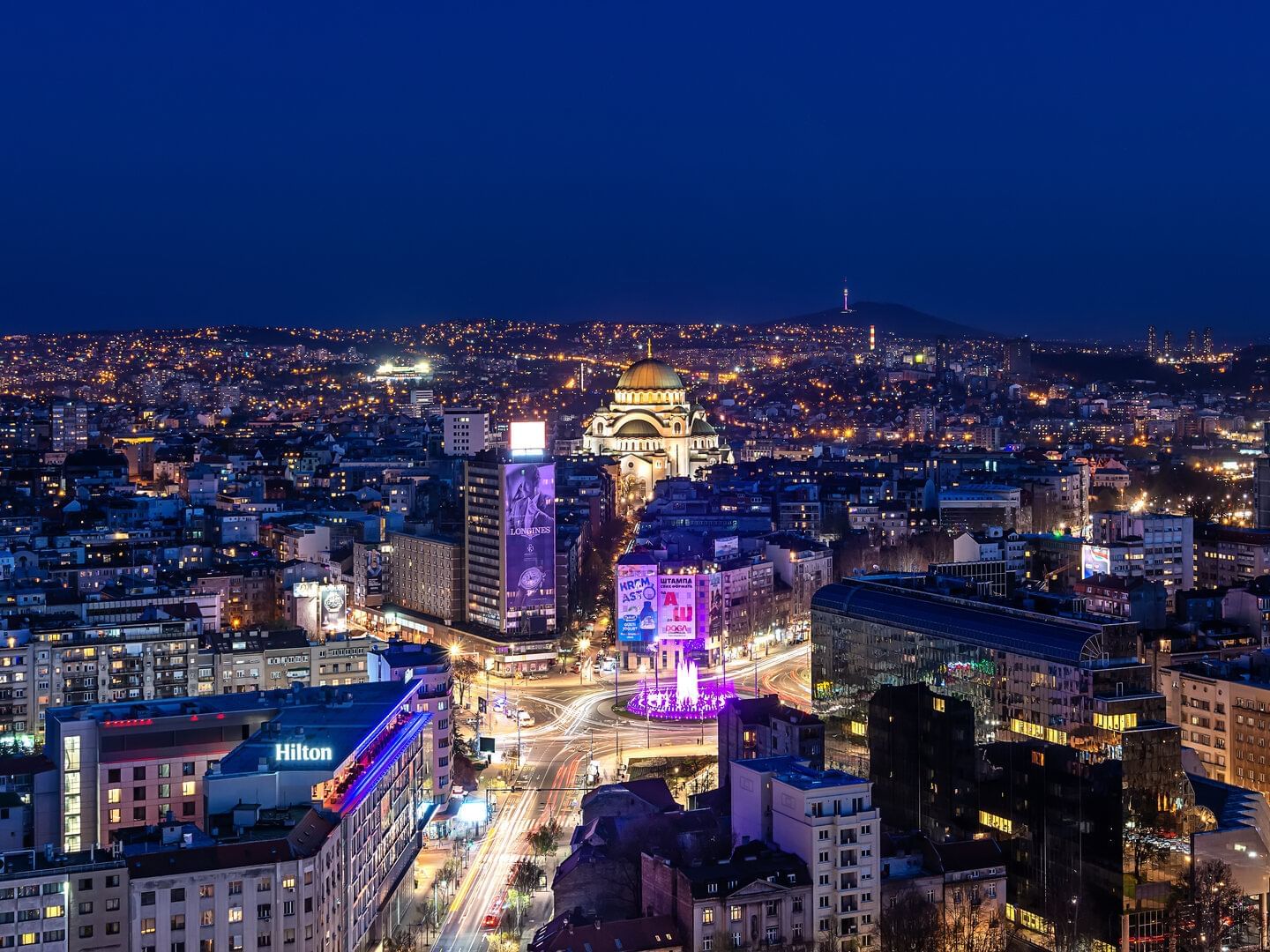 Vračar
SAINT TEN Hotel is located in Vračar district, we recommend you to take a walk in one of the city's most urban and populated parts. At Vračar municipality you may find the most expensive real estate in Belgrade as well as many cafes and restaurants with special cuisines and themes.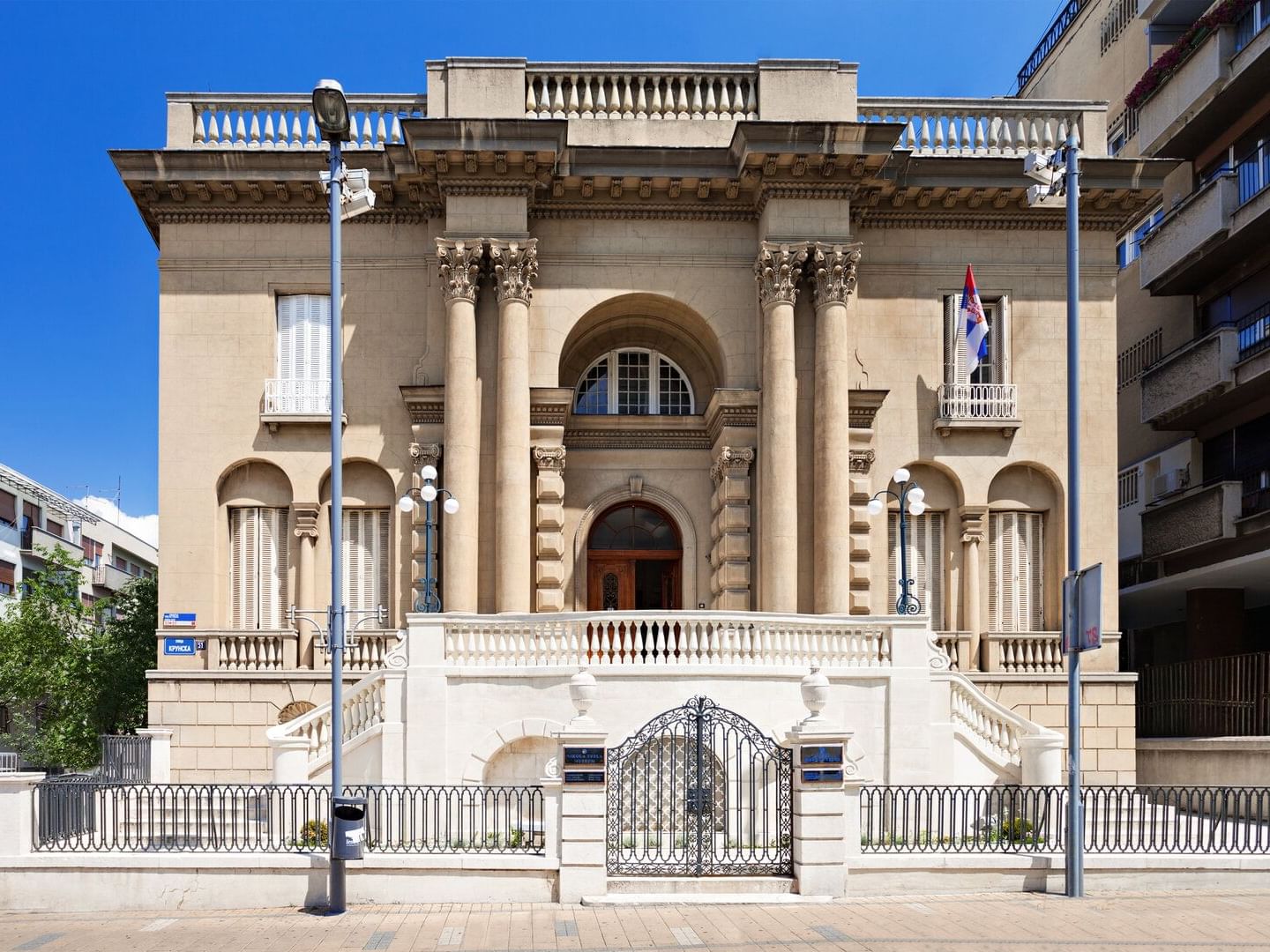 Nikola Tesla Museum
Located just 5 minutes' walk from our hotel, Nikola Tesla Museum is for sure at the moment the most interesting and visited one in Belgrade. Offering you not just a tour through the world's greatest electrical engineer but also many events in the museum and the chance to see all his belongings as well as his life represented trough his work.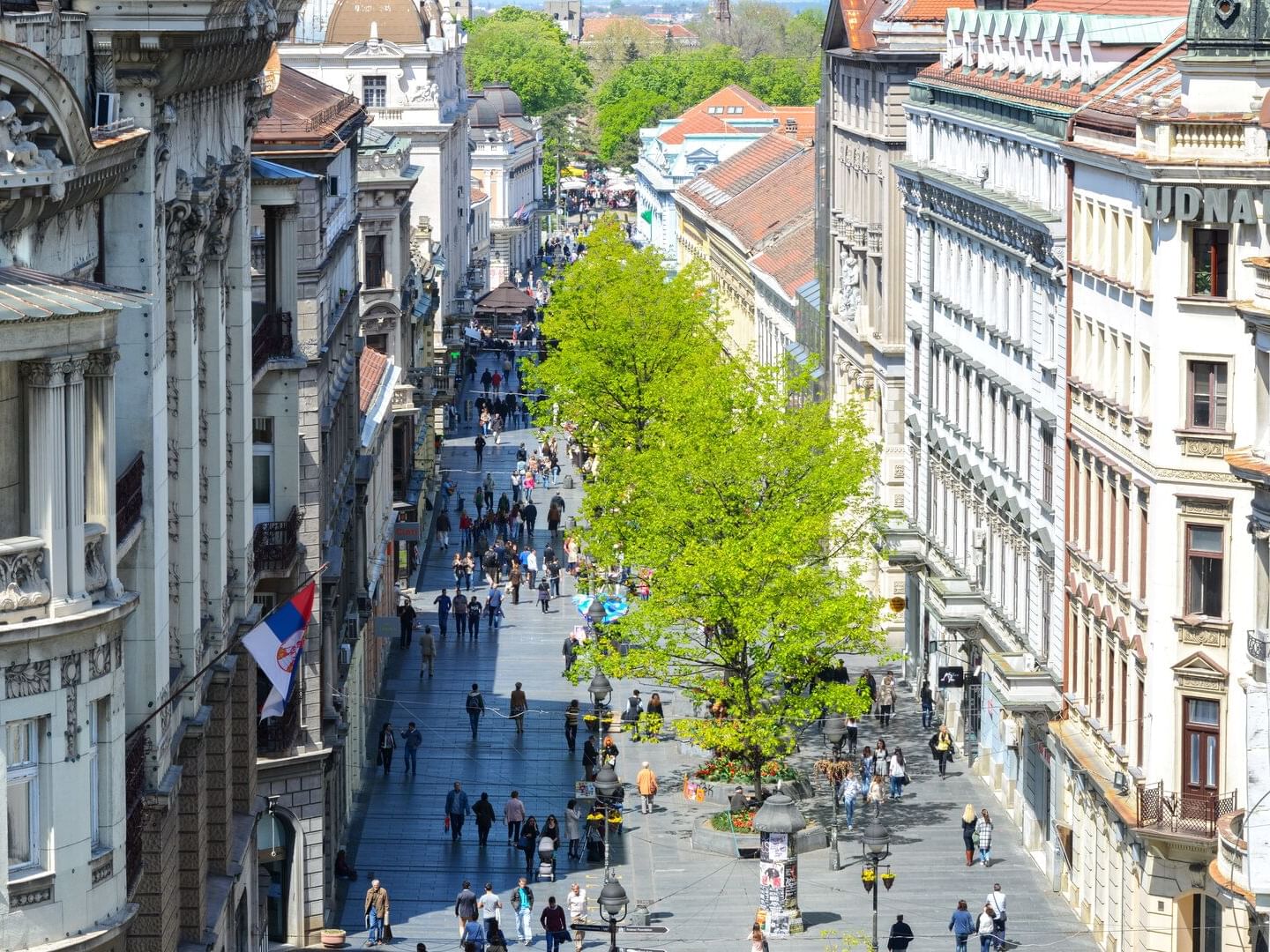 Knez Mihailova Street & Republic Square
Knez Mihailova is the main pedestrian and commercial zone of Belgrade. It is composed of many buildings dated from 1870 and offers you a number of shops and designers stores. Centrally located and representing the main city street it is the main gathering point for Belgraders.
The republic square is located just at the begging of the street and is surrounded by the National theater, national museum and many other facilities for visiting. At the republic square, you will see the monument of Knez Mihailo, who established the independence of Serbia after the second Serbian rising.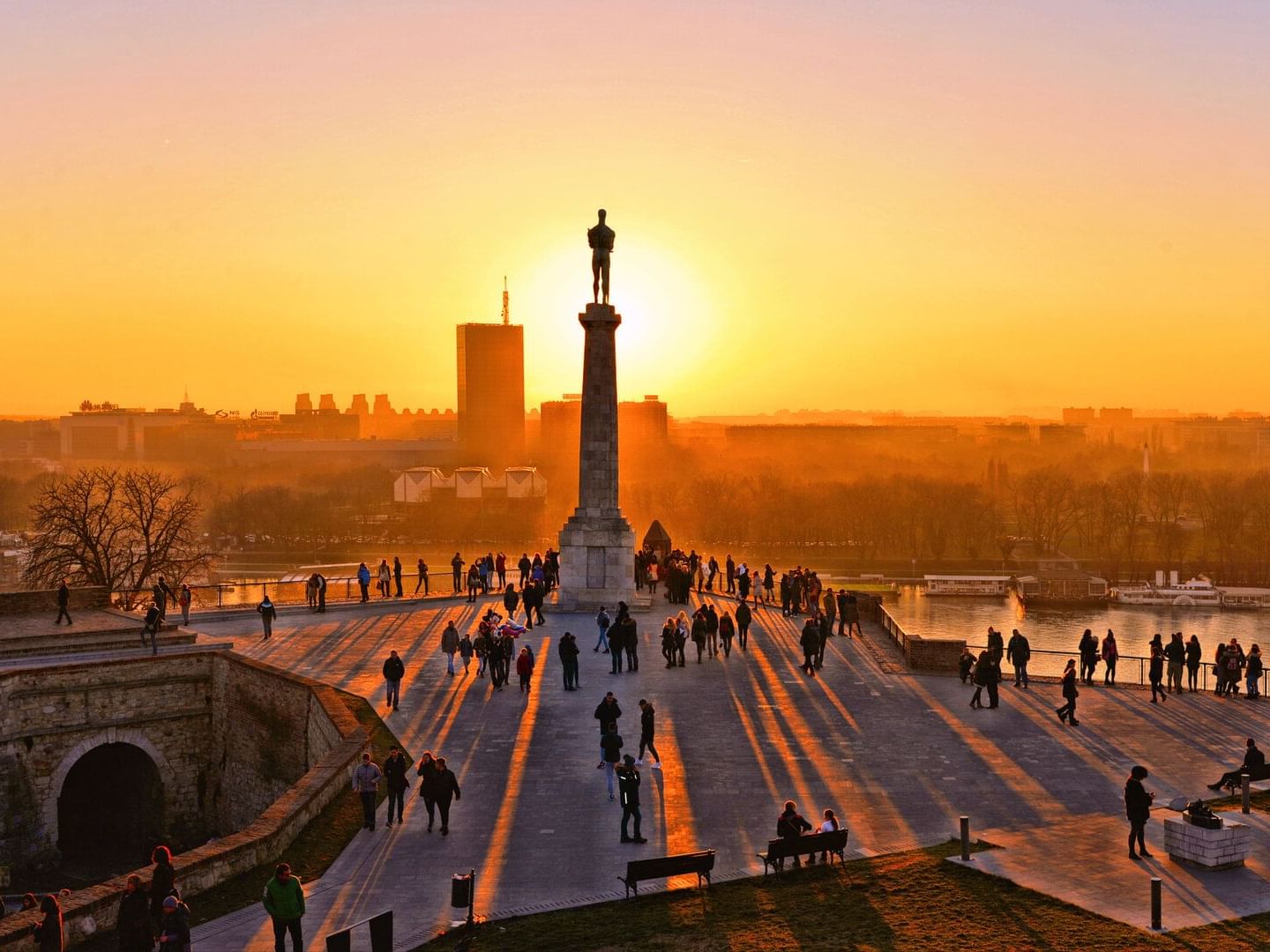 Kalemegdan Fortress
Located just above Sava and Dunav river confluence, it offers you an exciting view to Belgrade city. Kalemegdan Fortress is the spot where Belgrade started to develop, involved in many battles, today it's the city's main landmark offering you a wide range of activities and walking tours.